Our Client Appreciation Day at Grills Orchard was a riveting success! Hosted on September 30, 2023, we are so happy we were able to give back to our clients and our local community who've supported us year after year.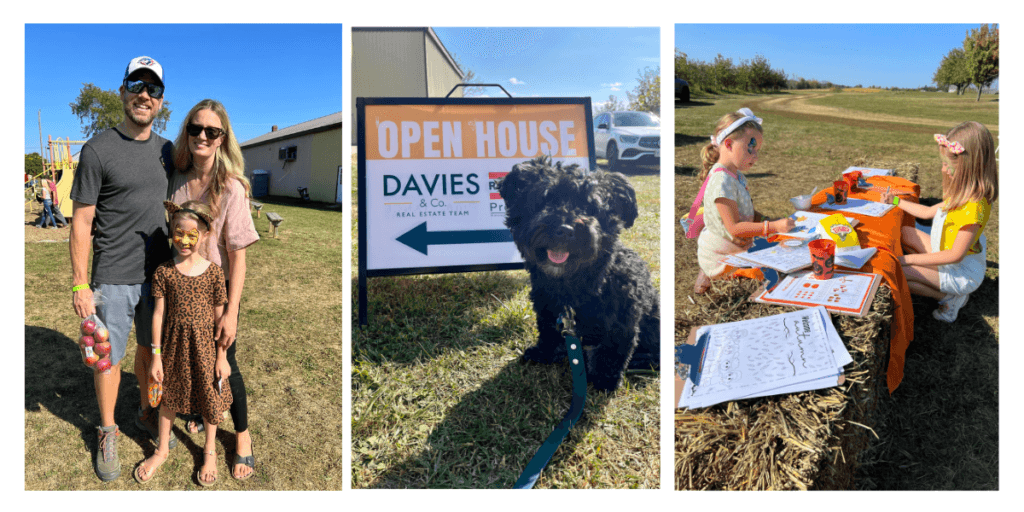 Client Appreciation Day - Fun For Everyone
The event took place at Grills Orchard, our favourite local farm, whose scenic property allowed us to facilitate all kinds of activities including:
Wagon rides

Getting lost in the Corn Maze 

Exploring the Pumpkin Patch (and picking your own!)
We also supplied:
A talented balloon artist

Face painters

A popcorn stand

Free ice cream, hot chocolate and coffee

A bag of free apples to take home

And a photo booth setup which was a total hit.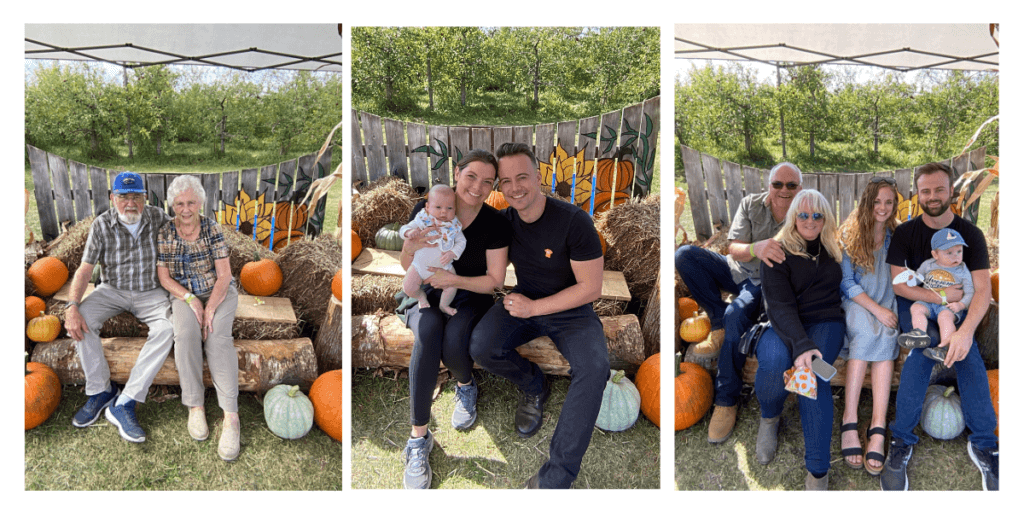 Team Effort
The day began with an early start. Jo-Anne Davies, Mary-Anne Davies, Brent Woolgar, Jennifer Brinco, Casey Hegadord and Megan Moss all arrived between 9 and 10 to set up the tents, prize table, registration, refreshments, tickets, pumpkin carving kits and well, everything else.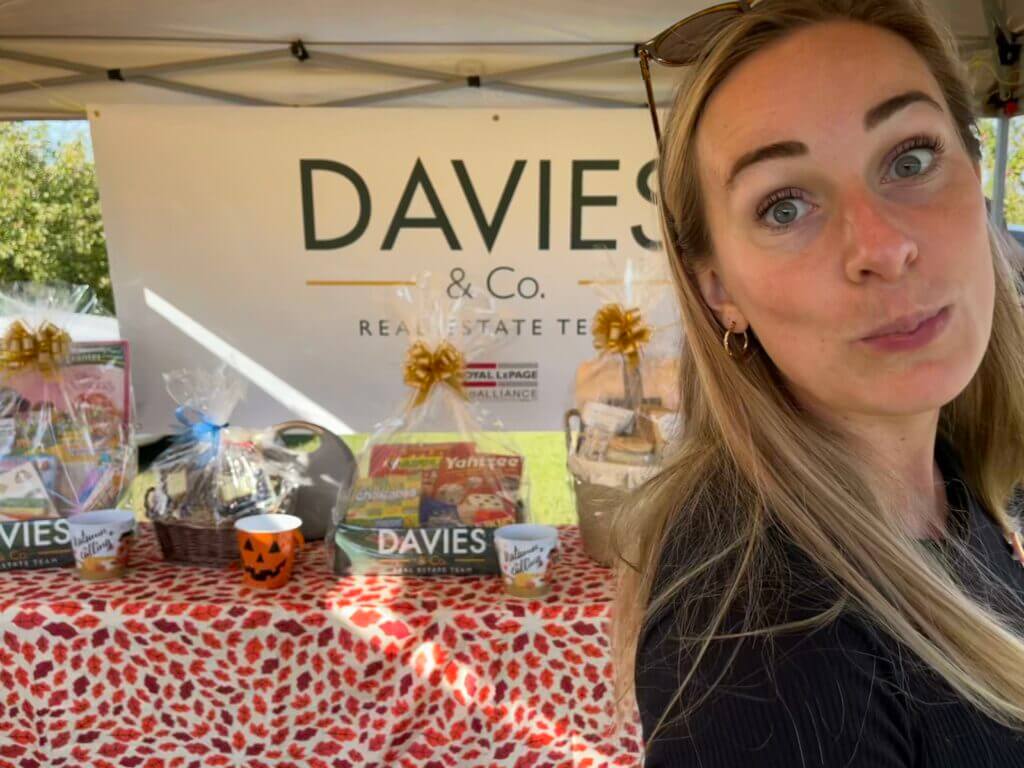 Prizes, Pumpkins & Playtime!
By 12 pm when the day officially started, we had clients and their families eager to enjoy the festivities. Over the next three hours, over 100 clients and their families (including 50 children) popped by to play in the great outdoors, enter to win prizes, and take home their pumpkin and carving kit.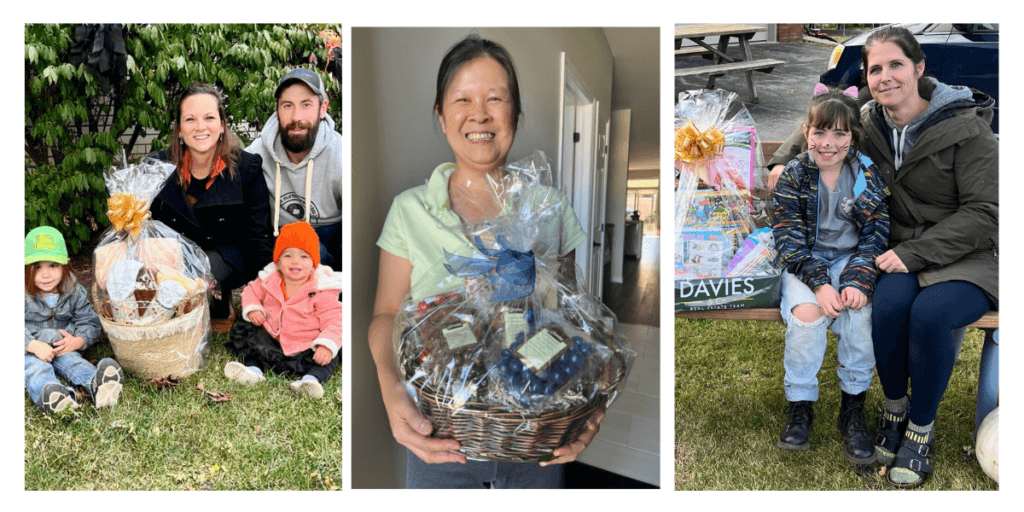 How It Started 
In 2017 we first came up with the idea of hosting an entirely client themed fall day, with all costs covered by Davies & Co, to show our gratitude and reconnect. With the exception of a brief pause during the pandemic, we have made this an annual event which many clients look forward to each year. 
Supporting National Truth & Reconciliation Day
At Davies & Co, we are dedicated to supporting National Day for Truth & Reconciliation, which was on September 30, the day our event took place. This day is for raising awareness of the intergenerational impact of residential schools across the country – and honouring both those past and the thousands of survivors still with us today. To learn more about how to support this cause on a local level, contact the Highland Waters Metis Council.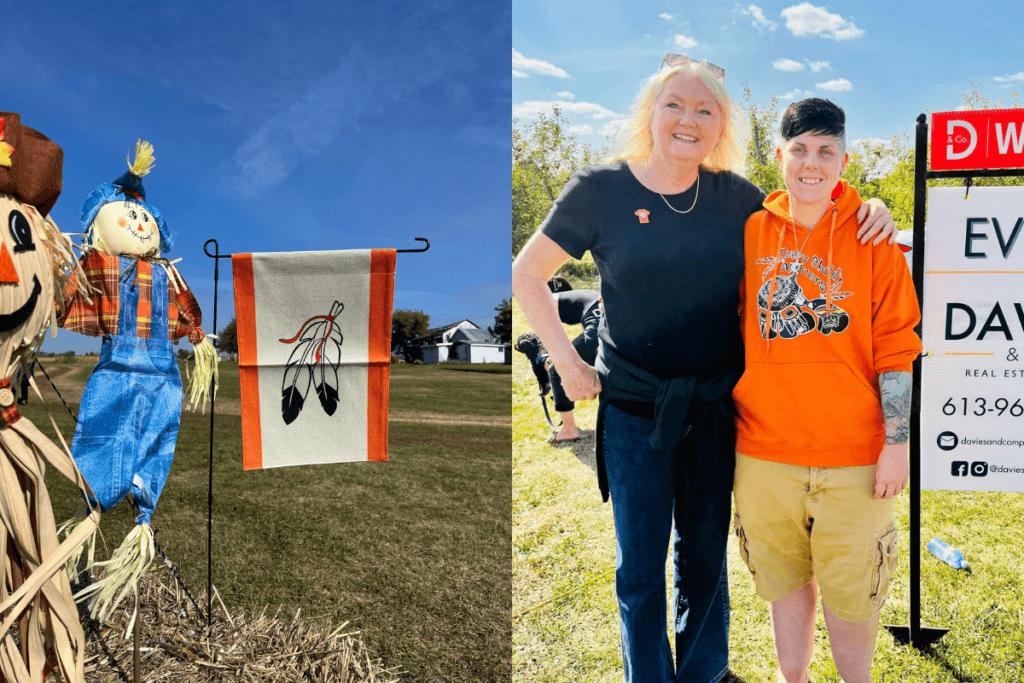 About Grills Orchard
Founded in 1916, Grills Orchard spent the last hundred years producing Belleville's finest apples. After 82 years and three generations, the farm was sold and purchased by the McPherson family, who were excited to integrate their new vision with the traditions of its past. Today, Grills Orchard partners with other local farms and artisans, to create a unique experience including a fudge shop, bakery, café, and ice cream parlour.
Other Client Appreciation Events
If you missed our Grills Orchard event, don't worry, we've got plenty more to come– including our "Pick-A-Pie" Event which will be hosted at the Royal LePage Office in downtown Belleville on November 30, 2023. Contact your Davies & Co Realtor for more information, or send us an email here.  Read about last year's event here!