So you're thinking about buying a house. Yay! What an exciting adventure. But there is SO much involved with such a big decision — where do you start?
Budget. 
Determine Your Budget
There are a lot of things to consider when you think about buying a house but the first and most important thing is to figure out what you can afford. This will help you set a budget and narrow down your search to homes that fit within your price range. To determine what you can afford, you'll need to consider things like:
your income

expenses

debt

access to money

and credit score
You can use online mortgage affordability calculators to get an estimate of your monthly mortgage payment based on your income and debt, but it's important to also take into account other expenses such as property taxes, homeowners insurance, and maintenance costs.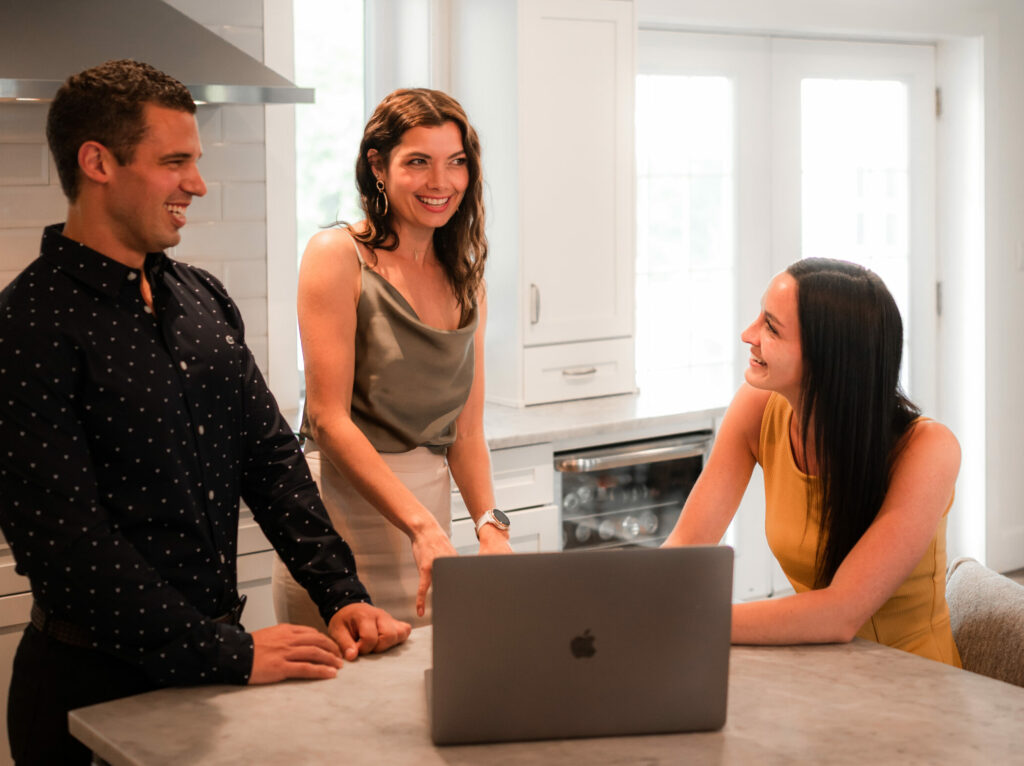 Get Pre-Approved for Your Mortgage
Once you have a budget in mind, you'll need to get pre-approved for a mortgage. It's not as scary as it sounds, we promise! Basically, you'll submit an application to a lender like a bank or a mortgage specialist, who will review your financial information and credit score to determine how much they are willing to lend you. Pre-approval will give you an idea of what you can afford, and it will also show sellers that you are a serious buyer. Plus, it'll help you avoid any unexpected disappointments once you find your dream house. To get this process started, get in touch and we can connect you with a great, reputable mortgage specialist.
Start the Search
After you've been pre-approved for a mortgage, you can start looking for homes that meet your needs and fit within your budget. Here's where Davies and Co can really shine! You'll start to look into neighbourhoods, really dive into your needs and desires (and your non-negotiables), visit open houses and property showings – and yes, build out your Pinterest dream home.
Overall, the first step to buying a house is to understand your financial situation and get pre-approved for a mortgage, so you can start your search with a clear idea of what you can afford. When you're ready, we're always happy to help! Contact us at (613) 707-3406 or meganm@royallepage.ca.