Happy New Year from Davies and Co.
and what a journey it has been!
I'm Jo-Anne, owner and team lead at Davies & Co. If you haven't worked with me personally, then you probably know one of my incredible team members, which I have been so honoured to mentor and work alongside. 
A couple of weeks ago we were celebrating all our successes as a team, and it had me thinking about the journey to where we are now. 
Reflections on a crazy couple of years
The last two years have flown by and as I'm sure you'll agree, the crazy pandemic was a bit much for all of us. As I have begun to catch up with friends and clients as things have quieted down, they have shared with me their losses, challenges and blessings.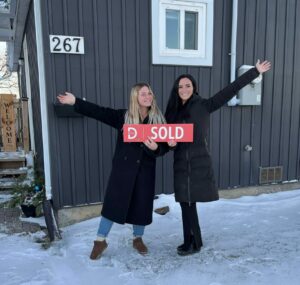 The market shift
Since the real estate market BOOMED  in 2020-2021, Davies & Co is now a team of 6. A lot has changed since I was door-knocking on my own 9 years ago. We are now able to support individuals and families on a larger scale ... and the Davies & Co. Real Estate Team is determined to become a resource for more than just real estate. 
Giving back to our community
Later this year, we'll be launching a database that'll include our top recommendations for things like contractors, professional services, utility repairs, debris removal, etc., whatever our clients and community may need. We're super excited about this – as many of you have asked us for this information time and time again. We will finally have one complete place for you to find people we have vetted and personally used in our own lives.
After all the craziness of the last two years, yes – the market has shifted. But the truth is, I am very glad to be back to a more relaxed, steady and consistent market that allows us to have a bit more time to work on our business, not just inside it.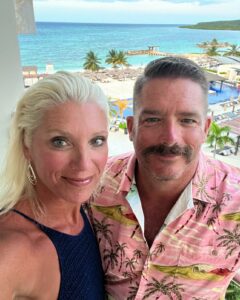 On a more personal note
On a personal note, all of our team members have had major milestones this year. 
Mary-Anne Davies had a great year in Real Estate, continuing to grow her clientele and establish herself further in the County.  She also started a side project: a sustainable organic hobby farm which has been a dream for most of her life. The little farm is home to ducks, chickens, roosters and 1 goose called Frankie. Last summer, Mary-Anne's partner Stacy moved to Picton to be with her and help run the farm which has been very exciting for both of them.  
Brent Woolgar finally married Kat Davies (my youngest daughter) after several COVID-related delays. They also purchased their dream home on the Bay of Quinte and now spend their evenings walking their two dogs Phoebe and Brad watching the sunset over the water. Did I mention he also had a killer year in real estate?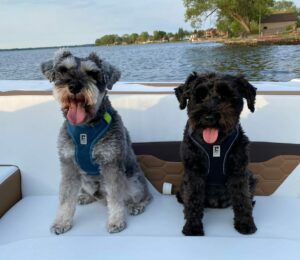 Jennifer Brinco had a huge year both personally and professionally. Her mother beat cancer – which is amazing. She had her best real estate year. Oh, did we mention she got engaged? Jen and Pat will be celebrating a March wedding in the Caribbean. We're so happy for her!
Casey Hegadorn is our newest and youngest team member. While most of her peers are spending their Fridays out with friends, Casey spent 2022 working hard to build her clientele. We're so proud to share that she accomplished a big personal best, breaking her Real Estate sales into the double digits. 
Last but not least, everyone's favourite social media marketing girl Olivia Switzer said goodbye to the Davies and Co team to pursue a legal career. We are sad to see her go but happy she is following her dreams.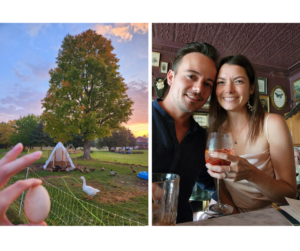 What's next?
For me, the highlight of the year was my youngest daughter's wedding. My husband spent nearly six months prepping our family property in Corbyville for the most beautiful wedding I could have imagined.  All my daughters from various corners of the earth came home this summer to help prepare, pull together and celebrate. It was honestly one of the best days of my life.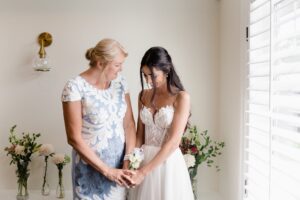 But the year held more than that.  In 2022 I began to invest in my own personal development. I've been investing in business coaching for several years, but last year I began to examine myself, too.
Investing in my team
I strongly believe that you cannot help others to develop and grow if you are not growing yourself. So I have challenged myself to look inwards. To grow as a mom, as a wife, an entrepreneur, and as an overall human. 
This personal work has pushed me to reflect on what really matters and how I can use my real estate business, skills and practice to give back to those that I care about. 
So, as a result – my entire team is launching 2023 with their own coaching sessions. For some, this might feel like homework – but because of the kinds of amazing people I work with, all of them are thrilled and excited to begin.
The future of Davies & Co.
Davies and Co. has always been about client care, about service, about support for our community – and so we want to dive even deeper into that. We want to be intentional about what we do, who we can help and how we can serve the places we all share and live. I am excited to see what comes next and I am very thrilled to have you along for the ride.
Whether you've been a part of our journey for a few weeks or ten years, thank you from the bottom of my heart.