Potter's Creek: a place to call home.
Are you looking for a family-friendly neighbourhood nestled in the heart of Belleville's west end? We've got you covered. Welcome to Potter's Creek, a charming residential development that offers a blend of craftsman-inspired bungalows, modern townhouses, and single-family homes. With its convenient location, excellent schools, and proximity to a ton of great attractions, Potter's Creek has become a sought-after community for both young families and retirees.
A Few Listings Sold in 2022-2023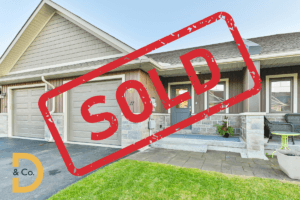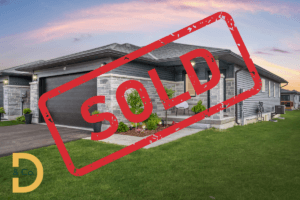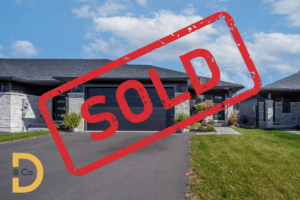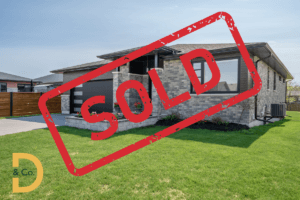 Potter's Creek Prime Location
Situated just off Avondale Road, Potter's Creek boasts a prime location that offers residents easy access to the Belleville core, which includes a wide range of amenities like gyms, coffee shops, restaurants and more. Families will appreciate the presence of excellent schools in the vicinity. Sir John A Macdonald Public School and Bayside Public School are both excellent schools for primary and elementary-age children. Quinte Christian Private High School is also close by. But the real prize is Centennial Secondary School, which has an esteemed arts and dance program that includes a partnership with the Quinte Ballet School of Canada. 
And if you aren't ready to say goodbye to your recent high school grads, Loyalist College is an easy commute back and forth, which includes a new RN program for those interested in pursuing a career in nursing.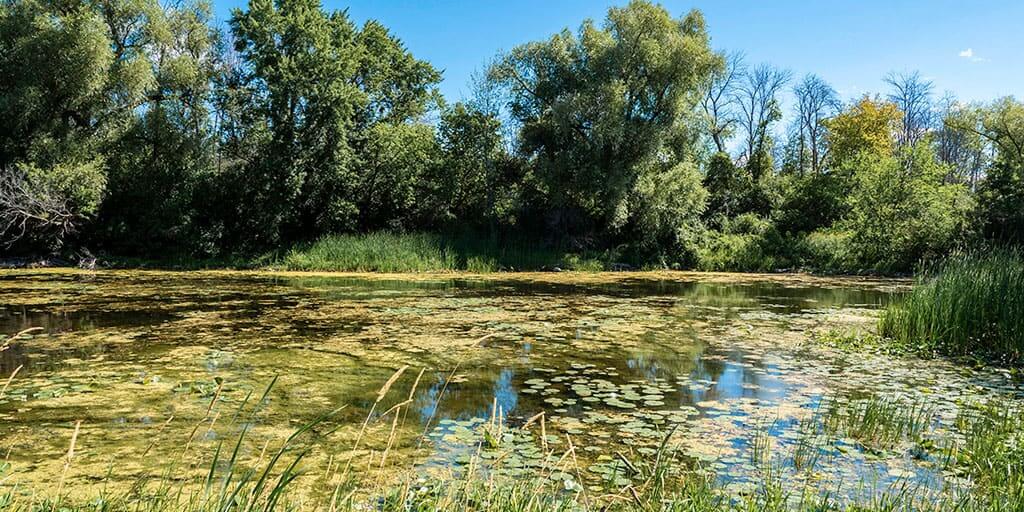 Convenient Commuting
Potter's Creek also has convenient access to Highway 2, making it an ideal location for commuting to CFB Trenton. Situated just 10 minutes west of the development, CFB Trenton provides employment opportunities and serves as a gateway to explore the surrounding areas.
Things to Do 
If you love nature, you will love Potter's Creek. The development is minutes away from the Quinte Conservation Area, a picturesque natural haven where you can explore scenic trails, walk, run, hike, and explore while appreciating the region's stunning flora and wildlife. Whether it's a morning jog or a family picnic in the great outdoors, this conservation area offers lots of opportunities to connect with nature all year round.
Into golf? The Bay of Quinte Golf Course is just minutes away. Perfect your swing surrounded by stunning greens and picturesque landscapes. The club offers a challenging course that caters to players of all skill levels. The Bay of Quinte Golf Course also shares space with 19 Restaurant (XIX) – an elegant restaurant and patio open to the public. So, grab your clubs and get ready to enjoy a round of golf or drinks at one of Ontario's favourite golf clubs. 
…and calling all Tennis fans – Potters Creek has a brand new tennis court right in the community park! Grab your racket and check it out.
Cottage Country and Community
For residents looking for a relaxing day out by the water, Zwick's Park is just a short distance away. This beautiful waterfront park features walking trails, picnic areas, and a sandy beach, making it an ideal spot for family outings and dog walks. There's even a dog park across the street. 
Zwicks Park is the gateway to the infamous Bay Bridge which takes you over the Bay of Quinte and into Prince Edward County – home of forty different wineries, Sandbanks Provincial Park, and the charming downtowns of Picton, Bloomfield and Wellington.
Potter's Creek is also close to a number of churches, offering spiritual support and a sense of community for its residents. Speaking of community, Davies & Co team member Jennifer Brinco calls Potter's Creek home and she says:
"I moved to Potters Creek almost 5 years ago and love it! My neighbours are all super friendly and my teenage kids have made a ton of friends here. It offers all the conveniences of city living while being just a short drive to the County where my husband and I love the beaches and wineries all summer long."

– Jennifer Brinco


Jen and her husband Pat (and their dog)  in front of their Potter's Creek home
Whether you're seeking a peaceful retreat or a place to raise your family, Potter's Creek gives you the best of all worlds. If you're interested in learning more or checking out the neighbourhood, let us know and we'll be happy to show you around.