We're so excited to share that we have a new member of the Davies & Co Real Estate Team. Meet Megan! Our new Client Care Specialist and Marketing Liaison. Megan's priority is to make your move as seamless and enjoyable as possible. As the Client Care Specialist, Megan will be your first point of contact on behalf of Davies & Co. and will be available to answer any questions you may have and support you throughout the process of buying/selling your home!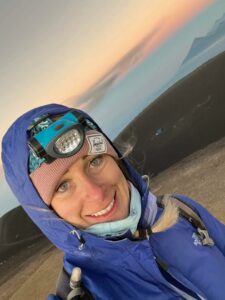 Megan is now the hub of the Davies & Co team because she is the glue that keeps us all together. Her gig is essentially to create an easy and seamless experience for clients and keep us two steps ahead of the game. 
Megan is also our team event planner so you will be hearing from her throughout the year about the fun stuff like our community Easter Egg Hunt, giveaway campaigns, Grills Orchard events and all the other great stuff we have planned for the next year. 
Stuff About Megan
Megan is originally from Ottawa, but moved to Bloomfield, Prince Edward County in 2020 and never looked back. She comes from a legal background, which keeps us dotting our i's and crossing our T's. She's organized, efficient, adventurous and open-minded, which are just a few reasons we are so excited to have her on the team. 
One of the other things she absolutely loves is interior design – and making her Pinterest boards come to life.  In fact, she DIYed her first house flip (keep reading to learn more). 
She is a Jill of all trades who is always eager to learn something new and not afraid to get her hands dirty. Her favourite DIY project is anything woodworking related and her least favourite is sanding ceiling drywalls (can you blame her!?)
The Megan & Davies & Co Love Story
Megan was our client, first. She bought her first house in 2015 – and then flipped it. 5 years later, she listed with Brent & Jo-Anne and after holding offers for a week, they received 3 and accepted one well above the asking price. She then bought her next house in the County (also with Davies and Co).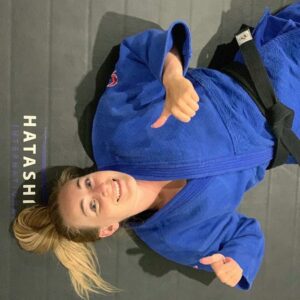 "The Davies & Co team was so efficient and knew how to handle anything that came up – which is obviously important. But more than anything, they acted like real people. Selling a house is so stressful and I remember a to-do list a mile long. Jo-Anne helped me sort out my priorities when I was so overwhelmed and listened to my fears over a cup of coffee. I'll never forget the way she made me feel." 
Fast forward to today, Megan was looking for a change in her career. She really enjoyed the legal world, but it wasn't very personable, she found it hard to connect with people – and most things that happened were kinda negative, you know – legal matters. So when Megan decided to put her house on the market in 2023, we realized it was a match made in heaven.
Joining Our Team
As a vibrant, enthusiastic human, the vibes at Davies & Co are a lot more on pace with her lifestyle – so she joined the team in February. Megan has always been fascinated by design and real estate. As a several-time home buyer (and seller … check out her current listing at the bottom of this article!) she knows both sides of the client experience – which allows her to truly understand the needs of our clients.
"Davies & Co is a work-hard-play-hard type of team. They are always busy and on the go but at the end of the day, they stay connected and always take the time to reach out to one another to check in, go for lunch, or simply send a funny meme to make their clients (or the team) laugh. They are not only realtors but they are stagers, negotiators, mediators, teachers, movers, referees, therapists, and friends. It really is a family business, and you can feel it in the way everyone shows up for each other. I'm truly honoured to have been welcomed into the family and have the opportunity to learn from an established mentor like Jo-Anne Davies."
Check out Megan's Stunning PEC Listing below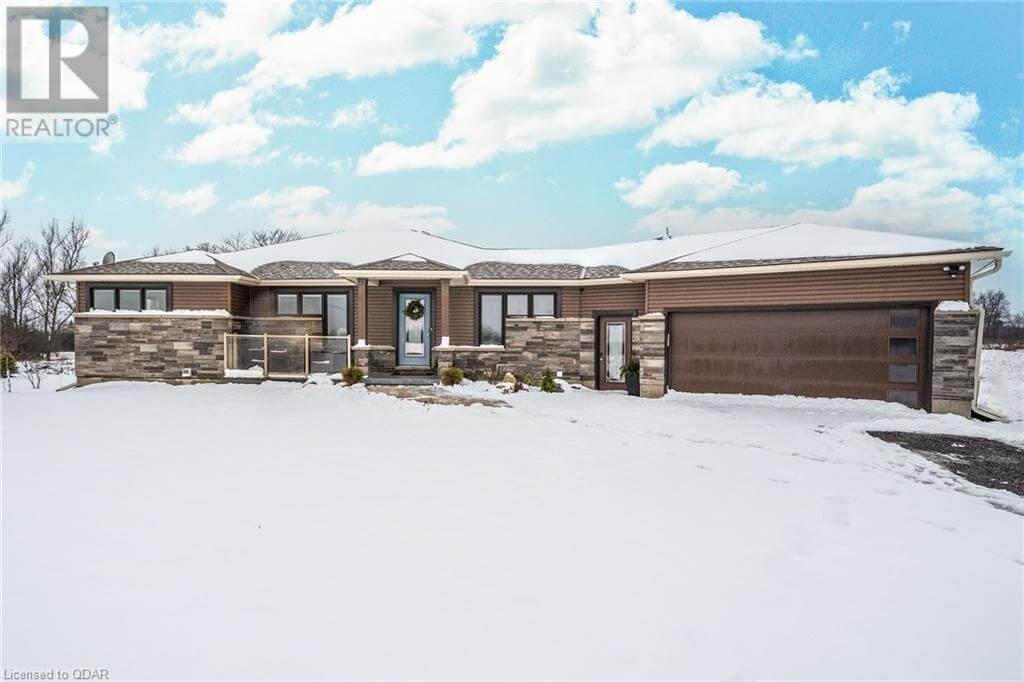 Noteworthy Accomplishments:
Black belt in Judo

Travelled to 20+ countries

Bungee jumped from the

Guinness World Record highest bungee

.

Currently teaching herself how to play piano

Backpaced solo across South America for 3 months

Runs, snowboards, snow shoes, skates, paddle boards, roller blades and hikes 
 
You can reach Megan below:
Phone: 613-966-6060
Instagram
LinkedIn